So I don't know about you, but on those days or weeks when everything seems to be getting slightly out of control, I need just a little something to keep me going. Of course plenty of prayer is vital in this situation, but next I like to treat myself to a little something. It can get expensive to just "run by" Starbucks, Cups, or whatever your favorite drink stop is. So, I'm here today to hopefully show you a few ways that you can get that luxurious drink at home. Not a coffee drinker? No worries. I am including a couple of non coffee options as well!

So let's get mixing!

First of all, I want to give a tip that I received from a friend and have put to good use. I always wished I could get that thick foam on the top of my hot drinks without having to spend the money on a milk frothier or espresso machine. Well, there is a cheap solution. Go to your local discount home goods store (Marshalls, TJMaxx, Homegoods, Ross). They have a little piece of wonderful called a French Press! Some of you may already have one of these for making that delicious strong coffee, well now you can use it for even more. All you do is make your mix of milks/creamers in the glass Carafe, heat it in the microwave for about 1.5 minutes. Pull it out and slowly begin to push and pull the strianer up and down. Be careful! If it is very full it will start spewing out the top quickly. Just give it a good 30 seconds of up and down, and VOILA! You have beautiful foam to top your drink with.

Now to the recipes!

1.Chai Tea Latte


I tried this drink from starbucks one time and I was hooked! It is the perfect mixture of spice and cream, and so easy to recreate at home. Pick up the chai tea of your choice, loose leaf or bags will work. Brew a cup by following the directions. You can use a Keurig as a shortcut. Just put the loose leaf or bag into a K-cup filter, let the water run through, then remove the filter and set it in the cup of fresh tea and let it finish steeping.

Next, mix your milk and cream in your french press. I like mixing a nut flavored creamer with some vanilla coconut almond milk, but you choose something that you like. If you use unsweetened cream and milk, honey or agave nectar is a great way to add that sweetness without using the artificial stuff. Warm the milk until lukewarm, then froth using the french press.

Using a spoon to keep all the foam in the french press, carefully pour the liquid milk and creamer into your tea. Once you have the desired amount, spoon out the foam onto the top of your drink. Sprinkle a little Cinnamon on top and you have a delicious little pick up to your day. Not complicated at all, and definitely cheap!

P.s. If you don't like how subtle the tea is, and you are a coffee drinker, try the dirty chai mix! This comes in tea bags at your local grocery store. It is a chai mixture with espresso for a little kick!

2.Tropical Delight


This drink is sooooo refreshing and easy to mix! All you need is some tropical coconut crystal light, some sprite, and ice.

Using sprite as your base instead of water, mix the crystal light according to the directions. I always add a little extra flavor so that it doesn't water down. Pour the mixture into a blender, add ice, and crush. For a little extra flavor and texture, you can add some frozen pineapple and blend again. Pour into your favorite cold treat cup and top with cherries, mango slices, or pineapple pieces. This will be a huge hit for the whole family, and since the sprite is caffeine free, and the crystal light now comes sugar free, it won't have your kids bouncing off the walls too long ;)

3. Basic latte at home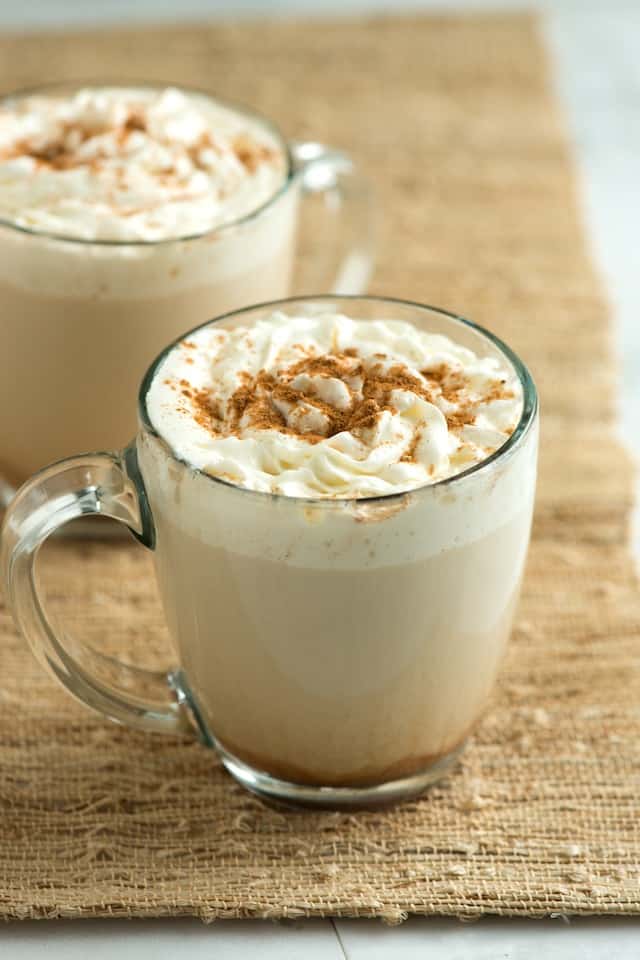 This is one of my favorites when I have the extra time to make it. Make your favorite coffee blend and make it extra strong! You can use the french press for some strong brew, then just wash it out to make the cream.
Add your cream and some almond milk to your french press, heat it 1.5 minutes, and froth. Using the spoon to keep the foam out, pour the cream into your coffee until you have the desired amount. Then just use a spoon to top the latte with the foam! A little whip cream doesn't hurt either. Simple and delicious. If you like the way latte's come at coffee shops without extra sweetener, I advise using more milk than cream since the cream is usually pretty sweet.

Well, I hope you enjoy these fabulous treats! Keep your head up, push on, and trust God. These little helpers will just make things that much easier.

We love you all so very much and can't wait to bring out more exciting tips, tricks and news in the upcoming blogs!

Until then....